About Us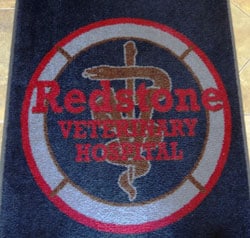 Redstone Veterinary Hospital is a full-service animal health care facility. We offer a variety of services for our four-legged patients and their owners.
We are pleased to offer our customers a unique and cost-effective way to assist them in obtaining high-quality, comprehensive animal health care. With three options to choose from, and low monthly payments, our patients are able to receive routine annual procedures and tests, along with discounts on non-covered services and products.
A new puppy or kitten is always exciting. Whether you are a first-time pet owner or simply adding to your family, our veterinarians will meet with you during your exams to discuss issues such as diet, vaccinations, spay or neuter surgery, dental care, and obedience training.
Your pet has been there for you through thick and thin, now it's your turn to be there for him or her. Pets' needs change as they enter their senior years, from more frequent medical and dental exams to changing dietary needs, and our caring staff will work with you to ensure all of them are met.
Ferrets, chinchillas, and rabbits, oh my! Redstone Veterinary Hospital knows that pets come in all shapes and sizes, and we are happy to treat all of them.
It's never easy to be away from your family pet, but when those times arise, Redstone Veterinary Hospital looks forward to creating an environment that is safe and comfortable for your pet. We offer several boarding options, including six luxury boarding theme suites. Depending on your needs, you can schedule wellness exams and surgical procedures during you pet's stay with us.