Pet Dental Care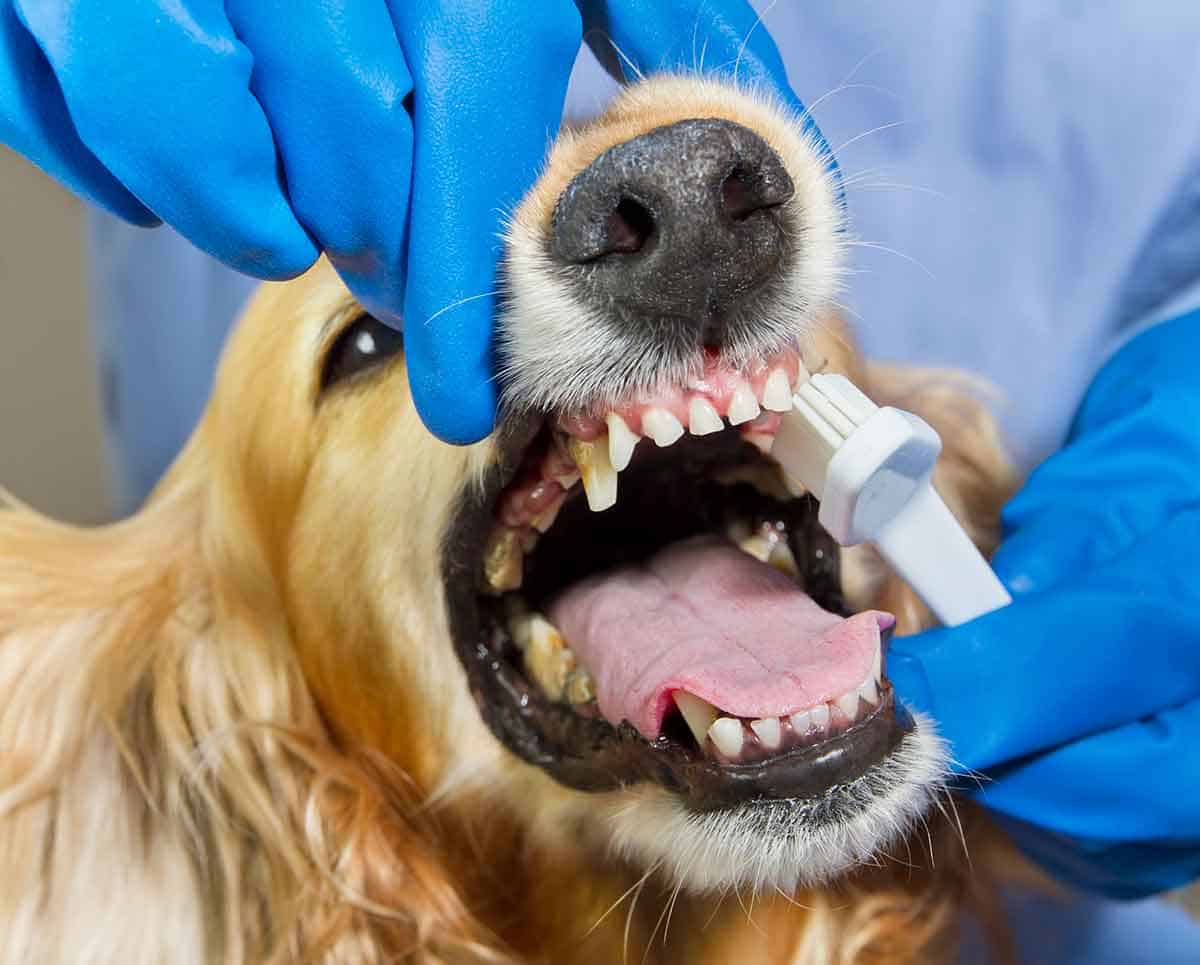 Your pet's teeth are just as important to them as yours are to you. Tartar buildup, gum disease, or abscessed teeth can lead to painful infection and serious medical conditions. During your pet's routine health checkup, your veterinarian will exam your pet's teeth to determine if any dental concerns are present. Recommendations may include continuing an at-home dental routine or scheduling a professional dental cleaning. In our continued effort to provide comprehensive animal health care, we are pleased to offer a wide range of pet dental care services and products, including:
Sealants—Thin plastic coating placed on the chewing surfaces of teeth
Ultrasonic cleanings
Extractions—Removal of infected teeth
Pre-Anesthetic Exam and Blood Work
Redstone Veterinary Hospital wants to make your pet as comfortable as possible before, during, and after his or her dental cleaning. A pre-anesthetic exam and blood work not only ensures your pet is healthy enough for the procedure, but also allows our veterinarians to create an anesthesia and pain management protocol specifically to meet your pet's needs.
At-Home Pet Dental Care
While a veterinarian is required to provide your pet with a professional dental cleaning, there are several things you can do at home to help care for your pet's teeth and prevent dental disease.
Feed a dry food diet—The consistency of dry food assists in your efforts to keep your pet's teeth clean. If your pet does require soft food, provide dry biscuits or treats at least once a day.
Brush your pet's teeth—Using specially designed pet toothpaste, brushing teeth and gums a minimum of three times a week can help prevent dental disease. If your pet develops periodontal disease, daily brushing may be required.
Provide your pet with dental-friendly chew toys and treats—A good rule of thumb is not to give your pet anything harder than his or her teeth to play with. This will decrease the chances of breaking or chipping a tooth.
Regular dental checkups—Our veterinarian will perform a complete dental checkup during your pet's annual health wellness exam.
Pet Wellness Plans
Our Pet Wellness Plans provide discounts on services and products, with platinum level providing for one routine surgical procedure, including dental cleaning annually. With three options to choose from, and low monthly payments, ask us about this option during your next visit.