Pet Products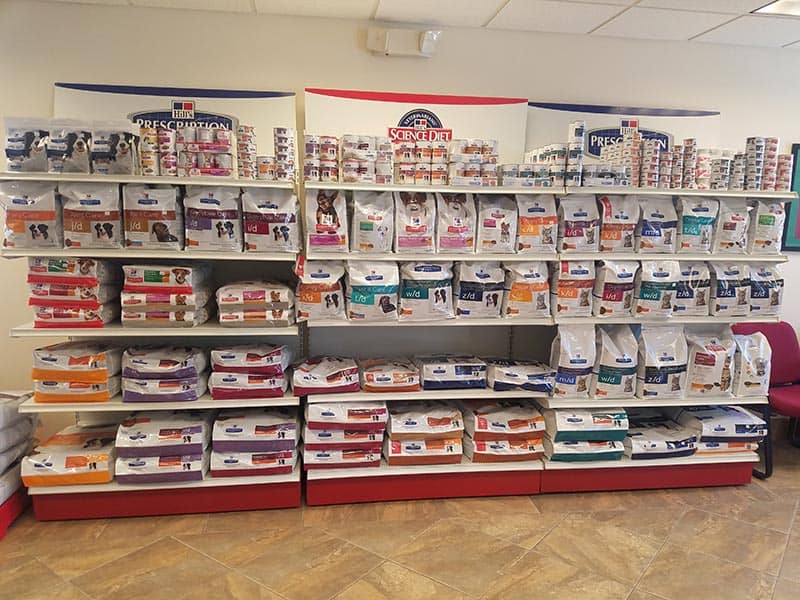 Redstone's in-house pharmacy is stocked with a variety of pet care products that will assist you in maintaining your pet's overall health. With discounts available through our Wellness Plans, we look forward to assisting you will all your pet product and pharmaceutical needs.
Nutrition
Highly recommended by Redstone Veterinarians, we carry a completed line of Science Diet foods for dogs and cats. For pets with special dietary needs, we are pleased to offer Prescription Diet food as well.
Parasite Prevention Products
Parasite control regimes vary from pet to pet. Our veterinarians will assist you in selecting products that meet your pet's needs and your lifestyle.
Dental Products
Your pet's teeth are just as important as your own. Visit our store for pet toothbrushes, toothpaste, treats, and more to assist you in providing a comprehensive at-home dental routine for your pet.
Shampoos
While we are pleased to offer complete grooming services, we also stock a complete line of shampoos, including those for sensitive skin, for your at-home bathing needs.